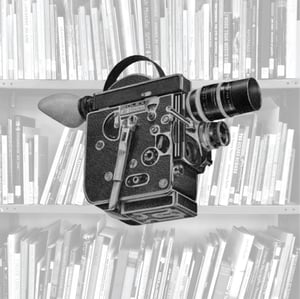 $

550.00
16mm Film Production with Tara Nelson
Mondays 6:30-9:15pm, January 27 - May 4, 2020
In this hands-on film production course, students develop, produce, shoot and edit a series of short films using the Bolex 16mm film camera. Topics include camera operation, lighting, non-synchronous sound recording, analog, and digital editing, and projection.
Students pay for film stock and processing; cameras and editing equipment are provided by Visual Studies Workshop.
Tara Merenda Nelson is an artist, filmmaker, lecturer, and curator living in Rochester, NY. Her experimental films have shown nationally and internationally, including the New York Film Festival, MoMA (NYC) and the Sydney Underground Film Festival (AUS). She programs the VSW Film Series and is the Curator of Moving Image Collections at Visual Studies Workshop.