45 Bundle 3 - the Double 45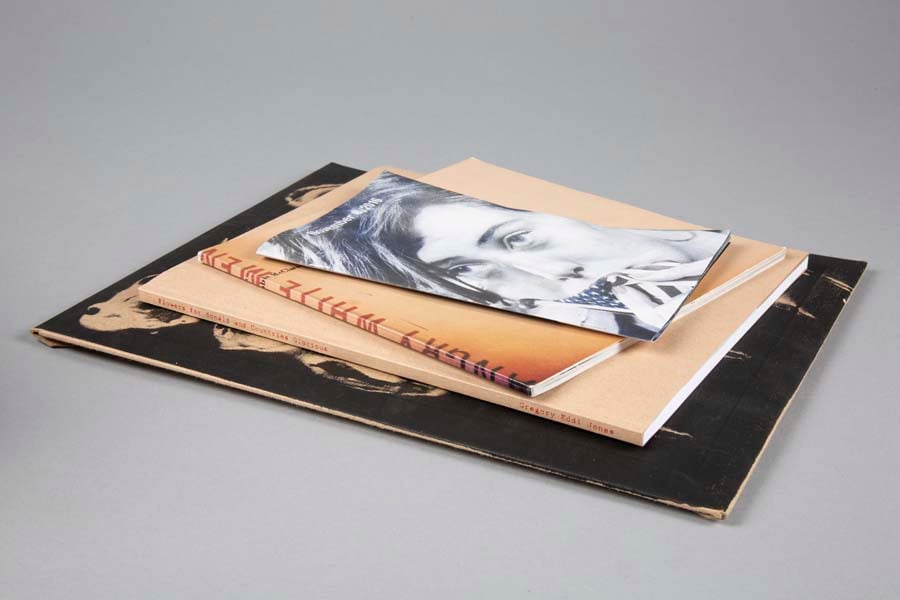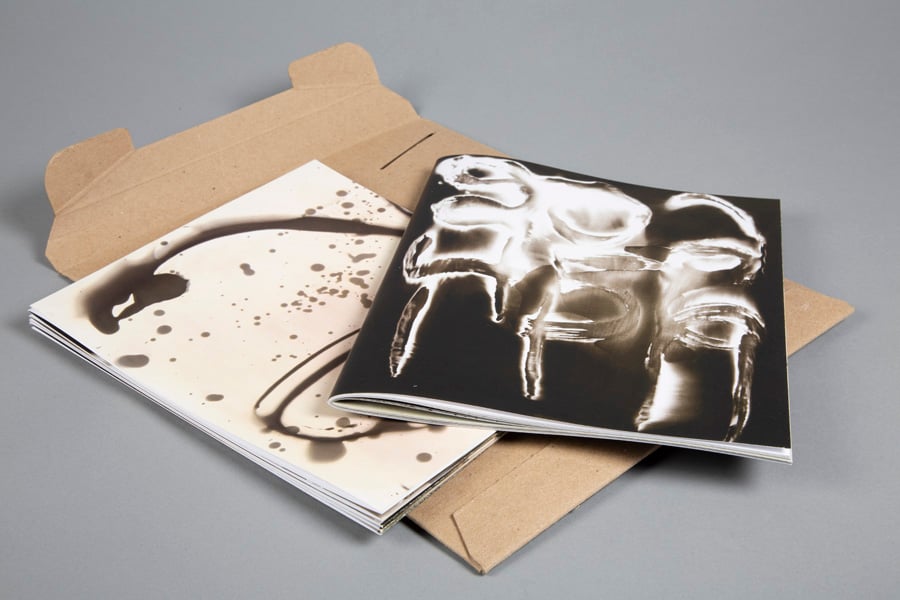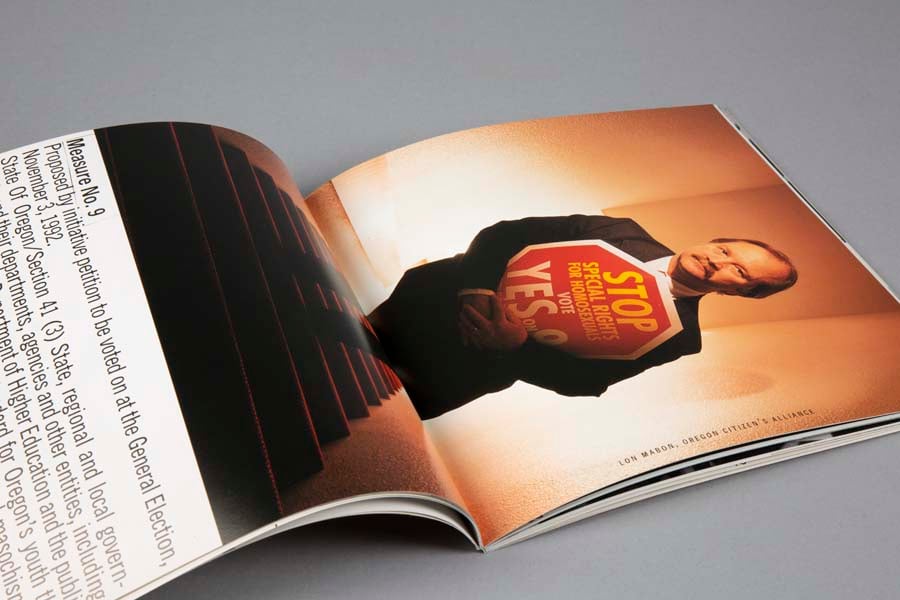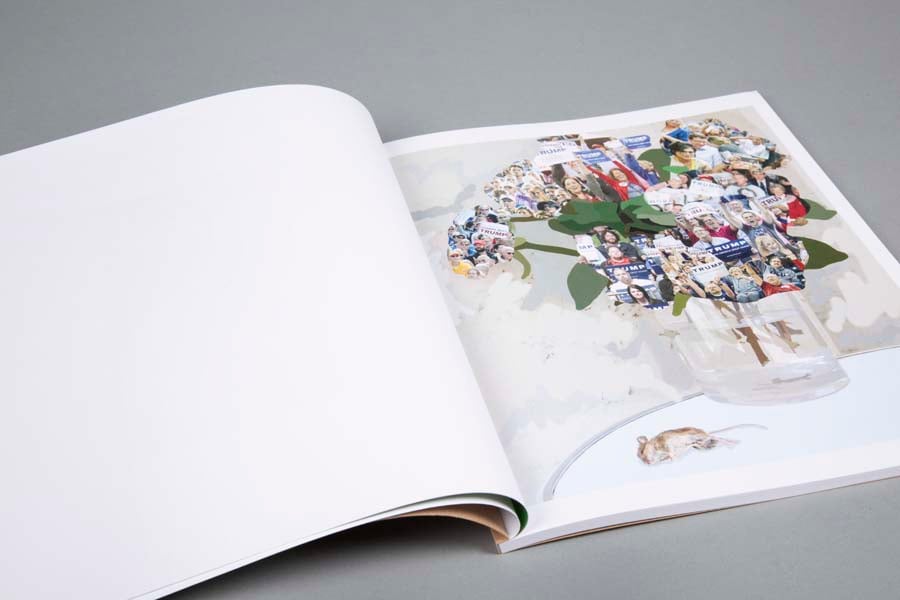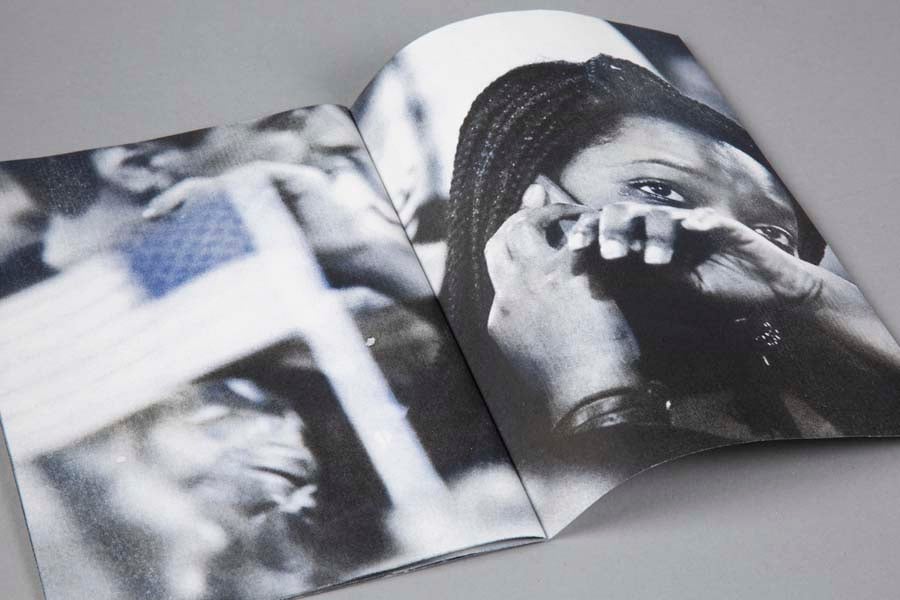 202 456-1111 by Jason Lazarus with a text by Martha Rosler
+Flowers for Donald and Countries Glorious by Gregory Eddi Jones
+ November 8, 2016 by Emily Larned
+Angry White Men by Robbie McClaren
After the inauguration of the 45th President of the United States, Jason Lazarus created dozens of hand-painted photograms, each with the phone number of the White House written quickly and gesturally, like a protest sign, for his bookwork 202-456-1111. Lazarus lives with a physical condition, arthrogryposis, the same that afflicts the NY Times reporter, Serge F. Kovaleski, who 45 publicly mocked on November 25, 2015. This special edition from 2018 includes a 7.5 x 90 inch accordion folded piece and 7.5 x 9 inch, 40 page saddle-stitched book, screen-printed envelope.
Flowers for Donald and Countries Glorious is a book of digital montages by Gregory Eddi Jones in response to the 2016 US election and created "both as a means to cope and a reflection on the nature of a new America and the remarkable absurdity that defines it." Published in 2018 by In the In-Between, Printed by Conveyor Studios, 10.5 x 8.75 inches, 70 pages, 30 Color and B&W images, perfect bound, edition of 150
November 8, 2016 is a zine made by Emily Larned the morning after 45's election with emotional photos from Hillary Clinton's election night party.
Robbie McClaren's Angry White Men "takes its title from a phrase used to describe the 1994 mid-term electorate that put Newt Gingrich's Republican House in power, said to have been motivated by 'God, Guns, and Gays.' This became a starting point for my investigation of the shifting of the political center point as well as a look into the darker side of extremists and their motivations. The book, a collaboration with designers Alicia Johnson and Hal Wolverton, was self-published in late 1996 and features a a forward by Rene Denfeld." 8.5 x 8.5 inches, 50 pages, perfect bound