Bouquets 11 - 20 Notebooks by Rose Lowder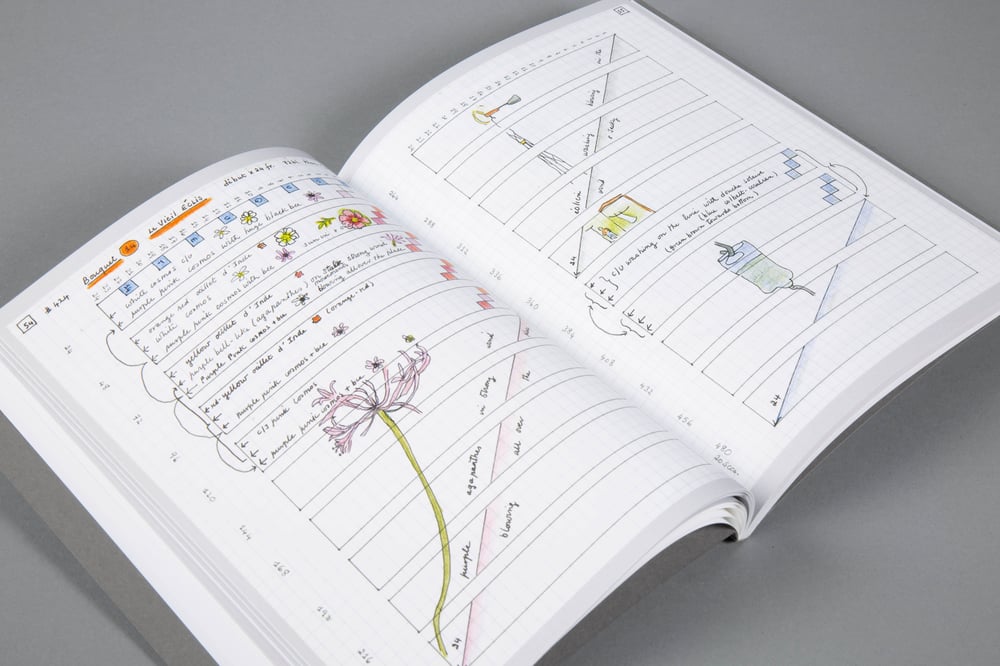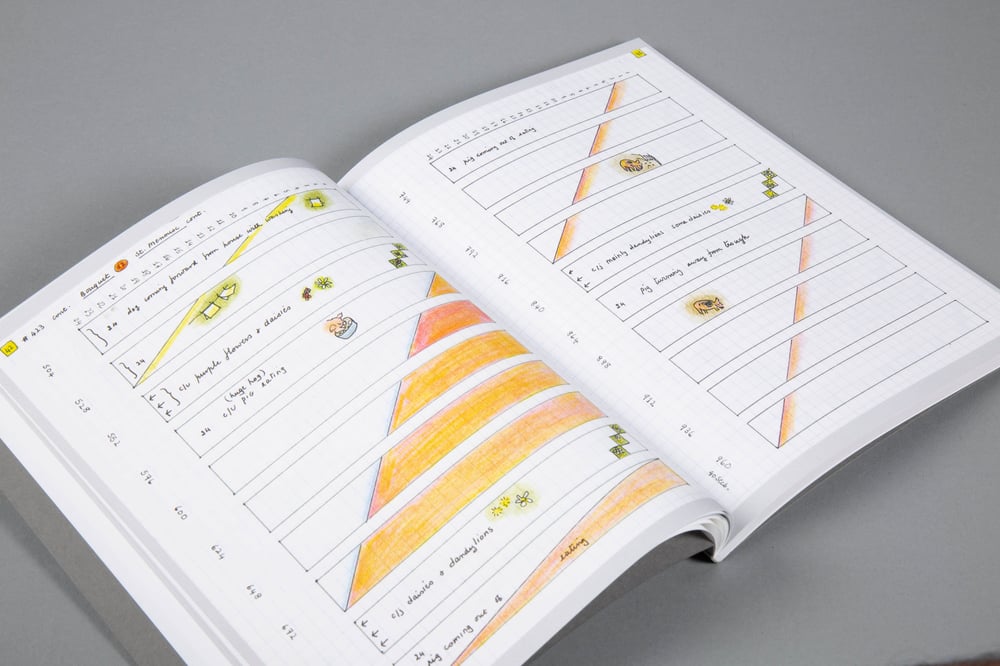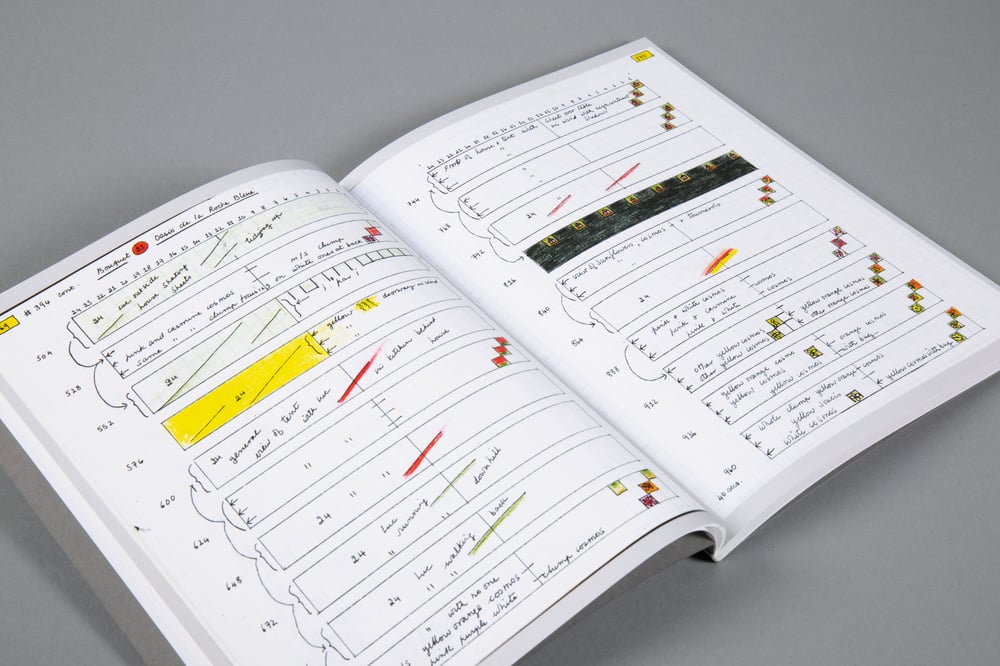 The inaugural title of the VSW Press imprint Film Artist Book (FAB), now in its third , Bouquets 11-20: Notebooks by Rose Lowder, features direct reproductions of the notebooks of experimental filmmaker Rose Lowder. Each page is an illustrated transcription of 10 seconds of 16mm film from Lowder's Bouquets series, hand-drawn in 24-frame increments by the artist after the film has been shot. The introduction to the book and a short description of each film are written by Lowder, and provide insight into the location, ecology, and philosophy of each organic farm at which the film was shot.
The book includes more than 88 pages of images and texts as well as an enhanced eBook companion with embedded video of the films. The eBook link will be made available only to those who have purchased the paper book.
From the Introduction by Rose Lowder: "As film is an independent entity incorporating numerous techniques and technologies based on society's social, economical, political and artistic norms, one has to work towards an opening between what film and reality are in order to construct a temporal presence on the screen. It was with these difficulties in mind that during filming I ran the reels of film back and forth in the camera, recording images at different points on the film strip.
"In order to keep track of what was being inscribed onto the film strip as well as where it was situated on the roll, I needed to note down what was being done as it was being done on an easy-to-use easy-to-read chart. Once the filming of a roll was finished, the information on the chart was copied into a notebook. This book reproduces those concerning Bouquets 11-20."
2018, VSW Press, 7.5 x 9.25 inches, 94 pages, perfect bound, second edition of 100, includes link to the accompanying ebook
Part of the VSW Press Visual Book Club Subscription.