Ladies First - Keith Smith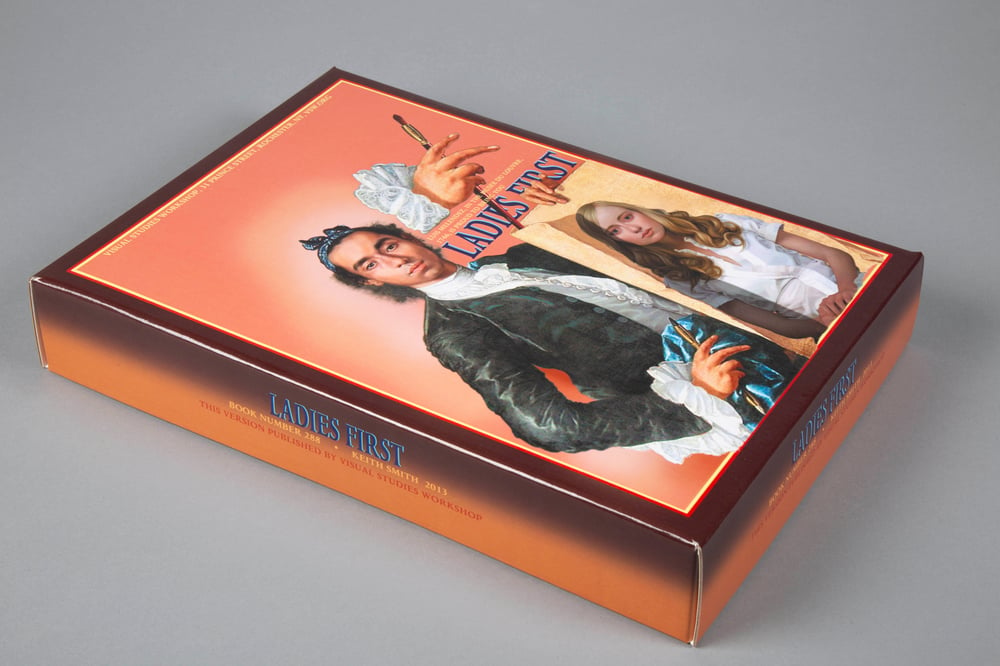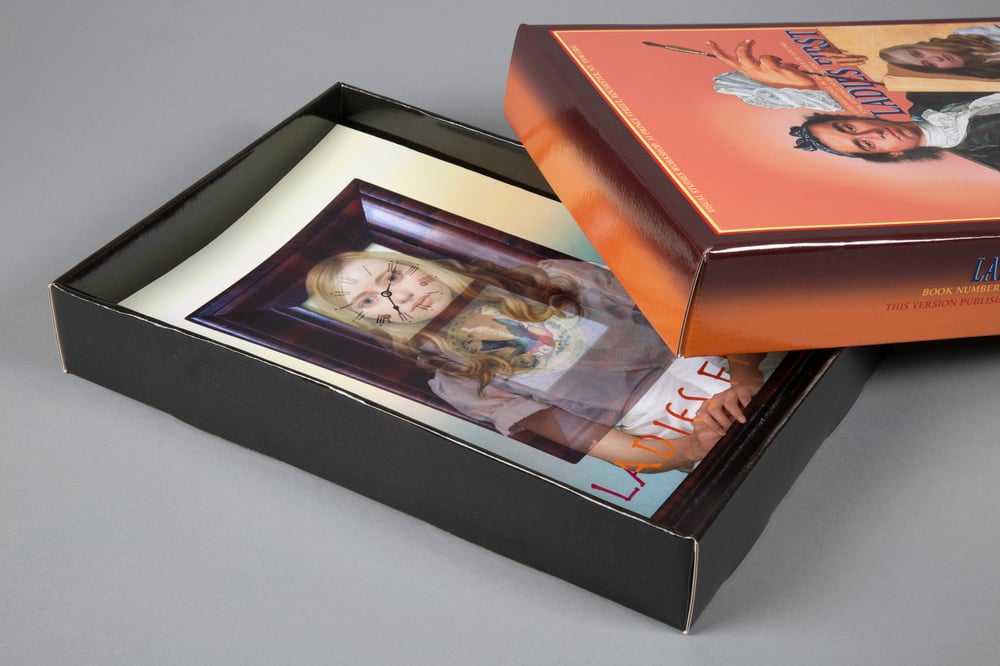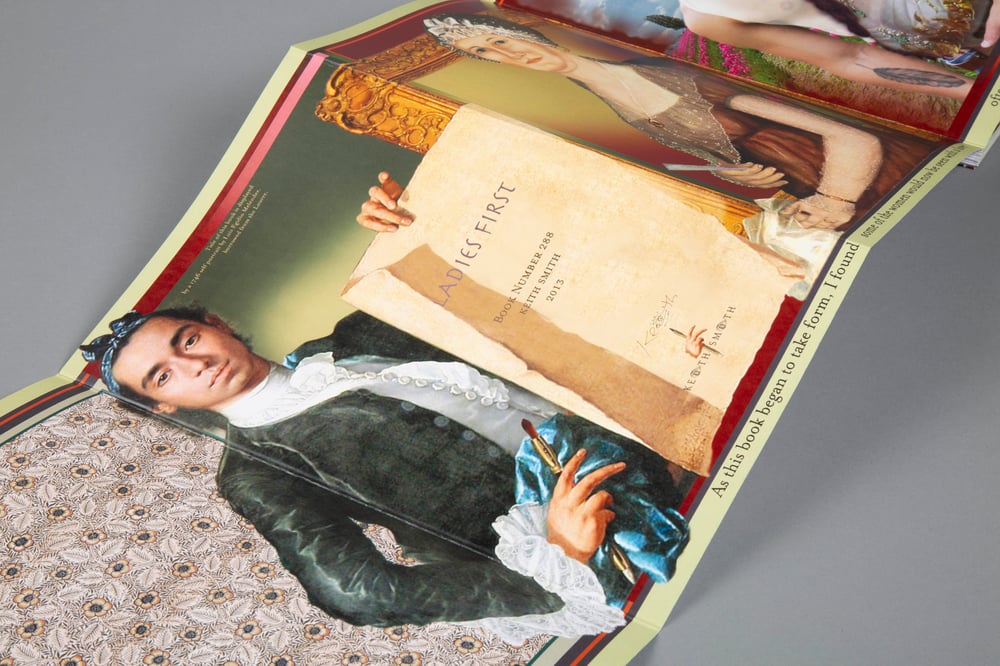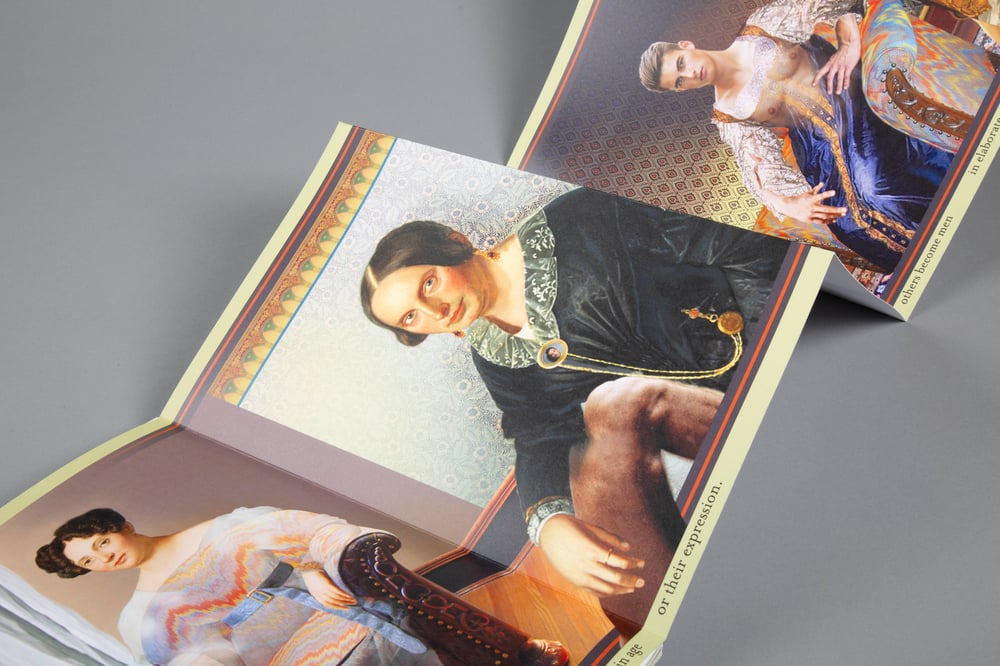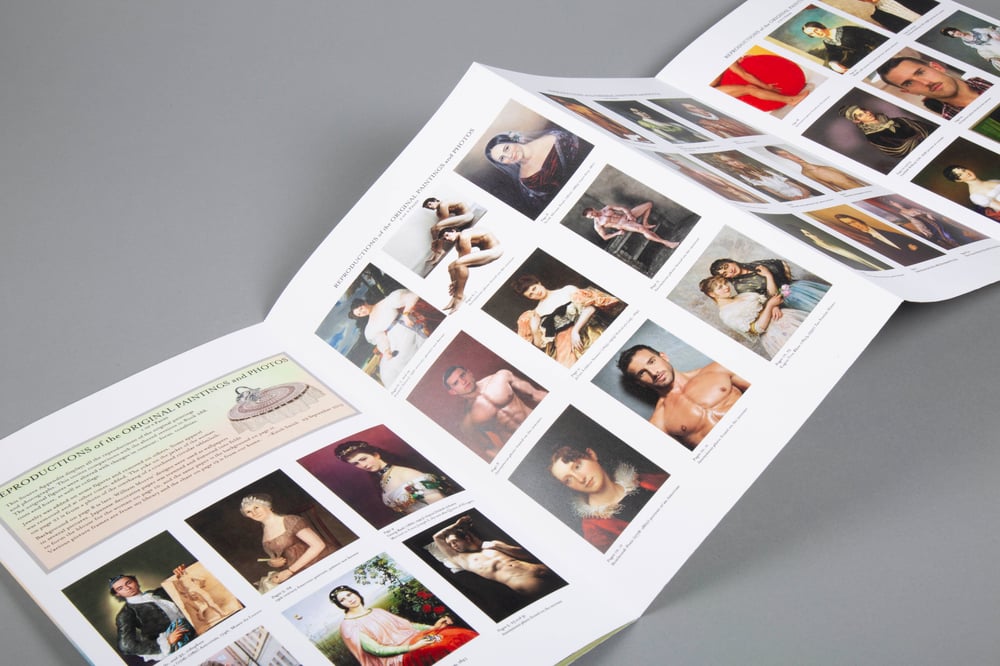 VSW Press is honored to have reproduced Keith Smith's Ladies First Book 288 (2013). Ladies First continues Smith's playful exploration of art history and gender as the female subjects of formal 18th and 19th century portraits take younger, wax-chested male lovers or transition into men with accompanying commentary for the portraits. The bottom border contains a running text regarding the process of Ladies First.
Ladies First is the first of a series of limited edition artists' books from VSW Press.
2016, VSW Press, single sheet accordion fold, boxed, color, edition of 100, printed in Rochester by Merlin Color, signed on the title page