Hot Beef Sandwich - Kirby Pilcher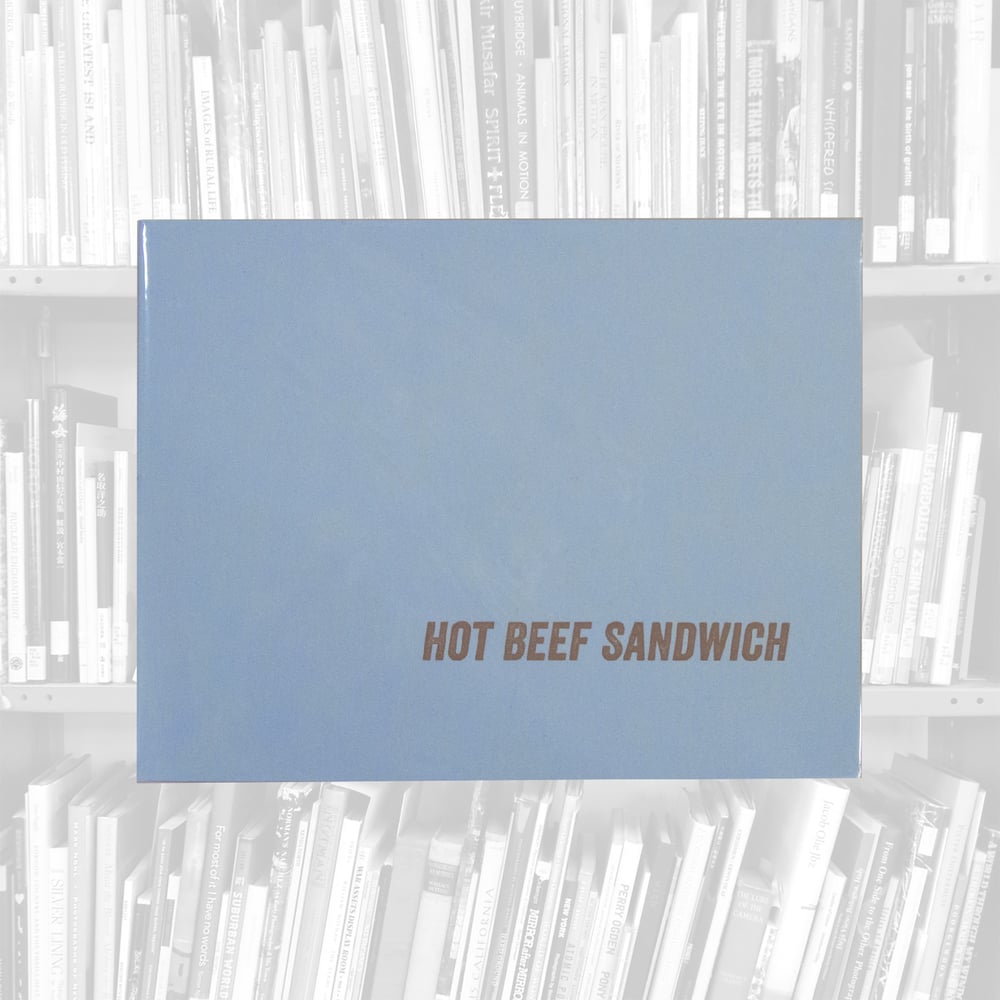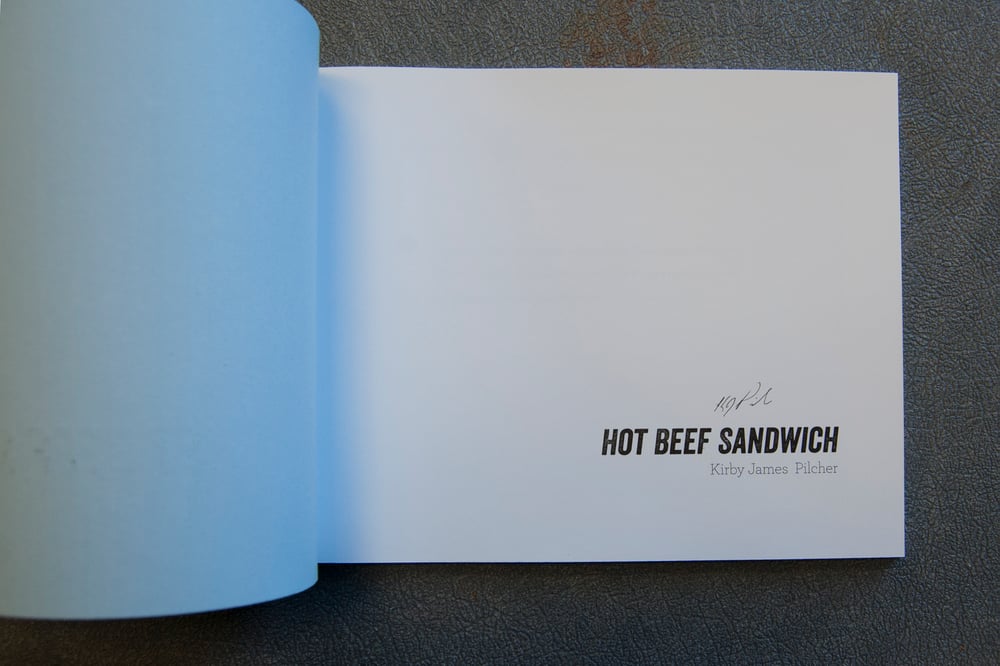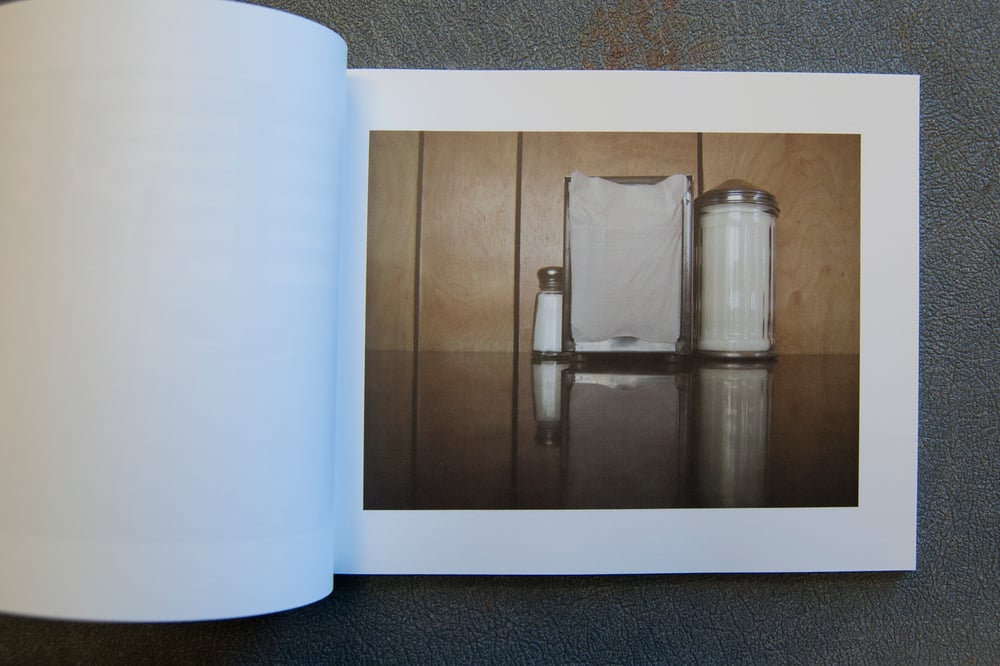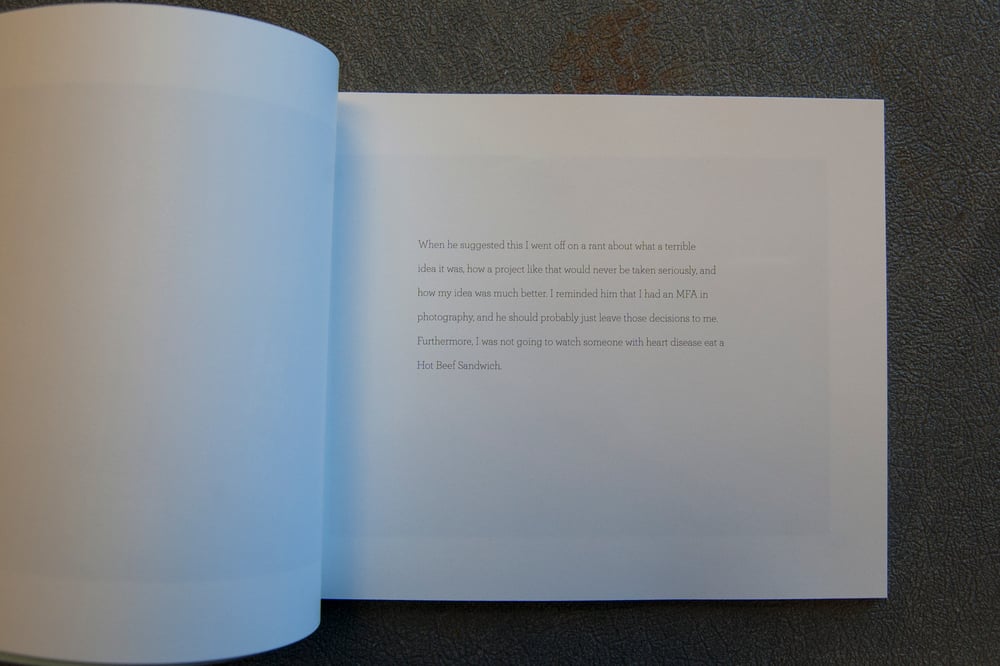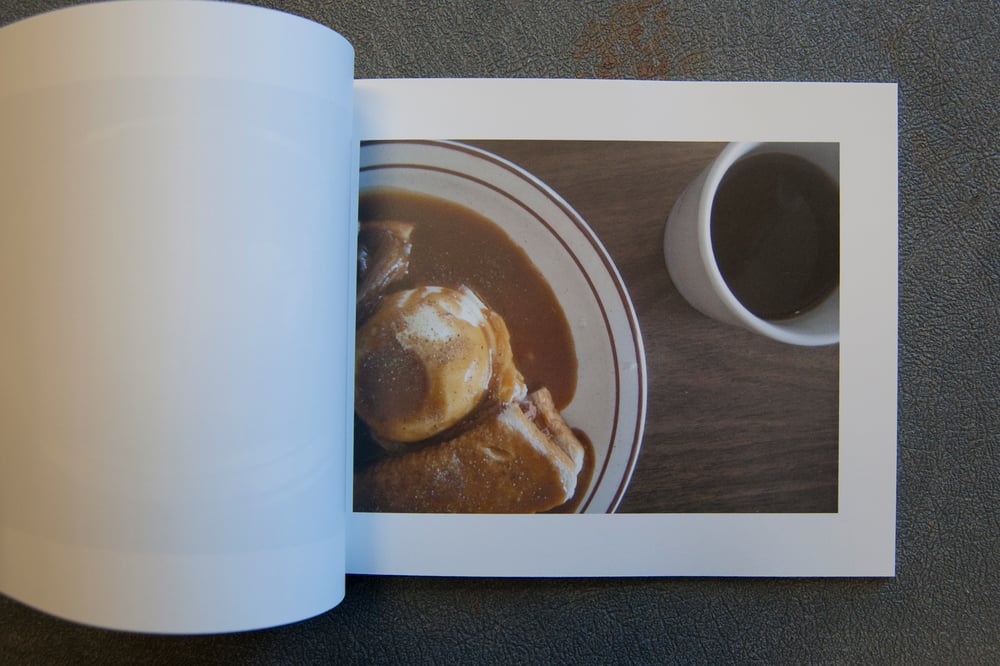 "A few years ago I was planning a trip to make photographs for a new project.
I was discussing the project with my father, and he began to offer unsolicited advice.
I immediately informed him that since I was the one with an MFA, maybe we should leave the project ideas up to me."
Hot Beef Sandwich explores the strained father/son relationship using narrative text and images of a sandwich.
2014, VSW Press, 64 pages, 9 x 7 inches, letterpress cover, edition of 100 signed by the author.