Measuring Time - Ephraim Asili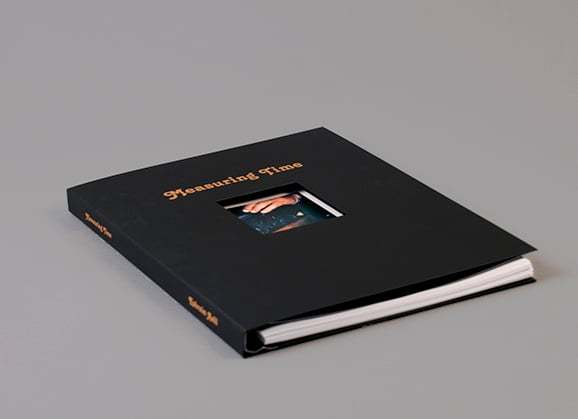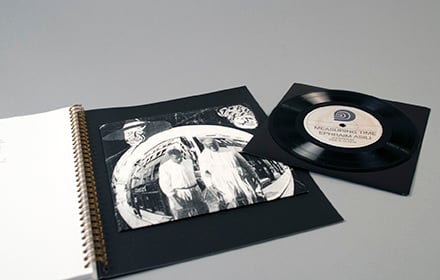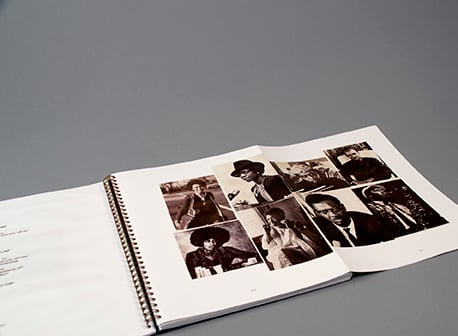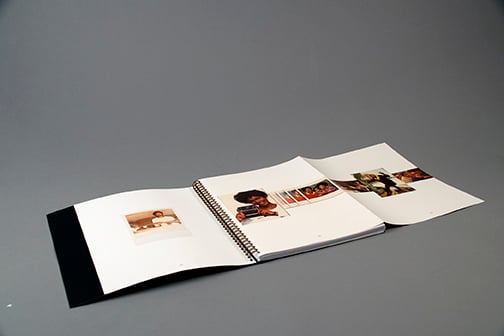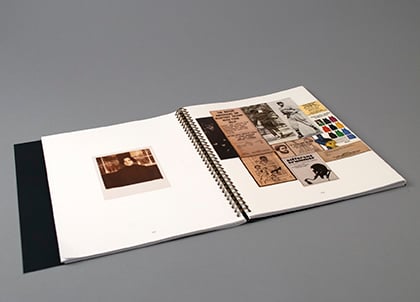 Part of the FAB (Film Art Book) imprint for VSW Press, Measuring Time by Ephraim Asili represents a transitional period between the filmmaker's touring and screenings on the festival circuit for The Diaspora Suite and the completion of his first feature film, The Inheritance. While at the BlackStar film festival in his hometown of Philadelphia, Asili began making Polaroid portraits of his community and his interest in photographing expanded soon after. Research elements that play a central role in The Inheritance also factor in this notebook. Included is a 7 inch vinyl record Addendum of the artist's Hip Hop inspired audio journal recordings. A uniquely poetic work in its own right, this book and record document the expansive cosmos around Asili's critically important films.
2021, VSW Press, 8.5 x 11, 12 gatefolds and 1 double gatefold, hidden wire-o binding, includes a 7" vinyl record and comes in a die-cut slip-case; edition of 500 books
Part of the VSW Press Visual Book Club Subscription.
Bio
Ephraim Asili is an African-American artist, filmmaker, D.J., and traveler whose work focuses on the African diaspora as a cultural force. His films have screened in festivals and venues all over the world. Asili resides in Hudson, NY and is a professor in the Film and Electronic Arts Department at Bard College.