Missing Department by Ligia Bouton and Matt Donovan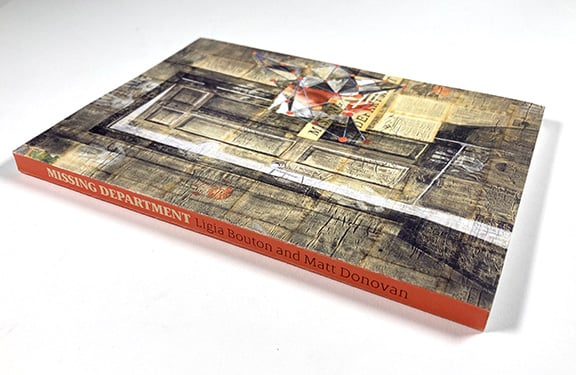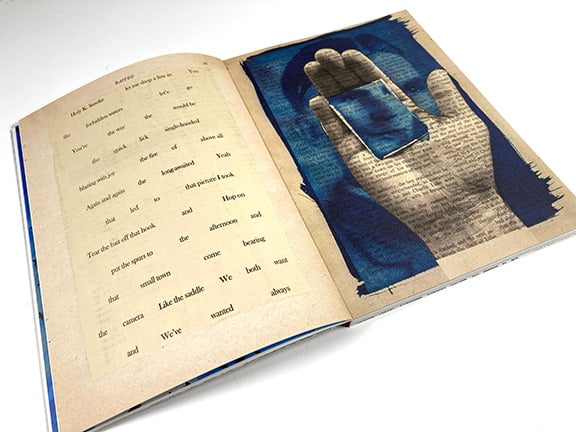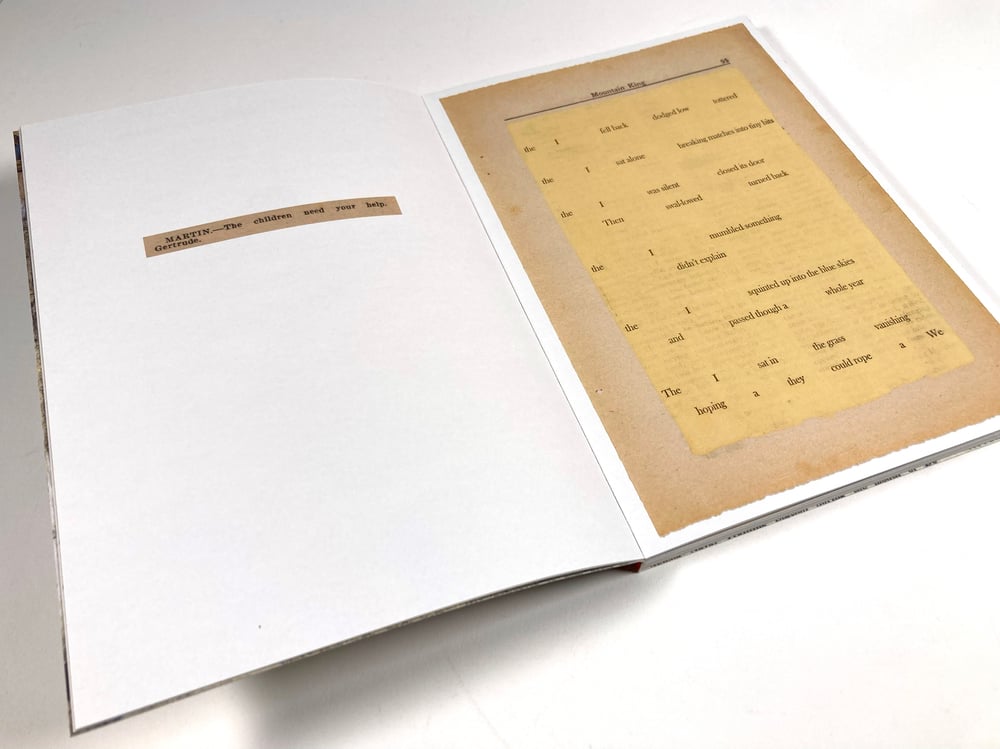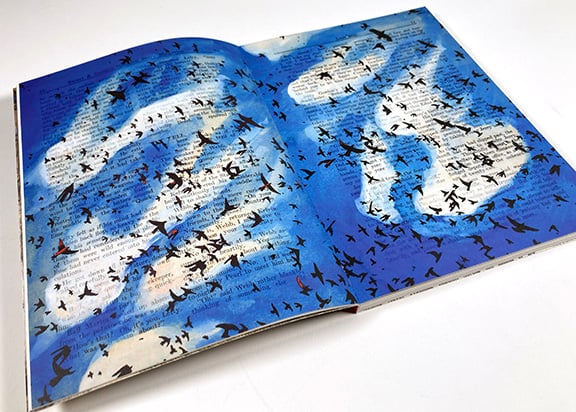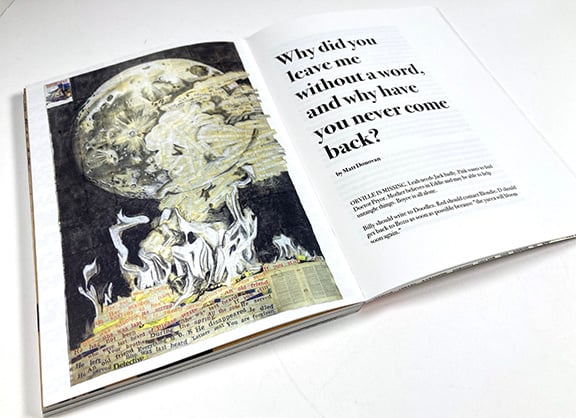 From 1919-1949 the pulp magazine Western Story published ads in the Missing Department where people wrote in search of vanished spouses, abandoned children, and separated lovers. During the pandemic, artist Ligia Bouton and poet Matt Donovan used Missing Department ads and the pages of Western Story to make erasure poems and drawings that interrogate loss and hope for human connection. Missing Department contains every poem and drawing paired along with each ad that inspired them. Included is a lyric essay by Donovan.
2023, VSW Press, 6.5x9", 124 pages, digital offset, first printing edition of 250
Bios
Ligia Bouton's projects have been shown at the Crystal Bridges Museum of American Art, the National Museum of Women in the Arts, Guildhall Art Gallery in London, Minneapolis Institute of Art, SITE Santa Fe, and the New Mexico Museum of Art among other institutions. Her video work has been screened at Art Claims Impulse in Berlin, in the Biennial of Contemporary Art, Nimes, France, at the Temporary Art Center, Eindhoven, The Netherlands, as well as in The Female Avant Garde Festival in Prague. Bouton is the recipient of a 2016 Creative Capital grant and a 2020 Smithsonian Artist Research Fellowship for her project "A Time Capsule in Glass" at the Harvard Smithsonian Center for Astrophysics. She is currently Associate Professor of Studio Art at Mount Holyoke College in Massachusetts.
Matt Donovan is the author most recently of The Dug-Up Gun Museum (BOA Editions) and the collection of lyric essays, A Cloud of Unusual Size and Shape: Meditations on Ruin and Redemption (Trinity University Press 2016). He is the recipient of a Whiting Award, a Rome Prize in Literature, a Creative Capital Grant, and an NEA Fellowship in Literature.
In addition to his poetry and nonfiction, Donovan collaborates with Bouton, his spouse. Collaborative works include Inheritance, a chamber opera about America's gun violence that's based on the life of Sarah Winchester, and Missing Department. Donovan serves as the Director of The Boutelle-Day Poetry Center at Smith College.