We Have Never Been Earth by Tomas Hruza and Andrea Pruchova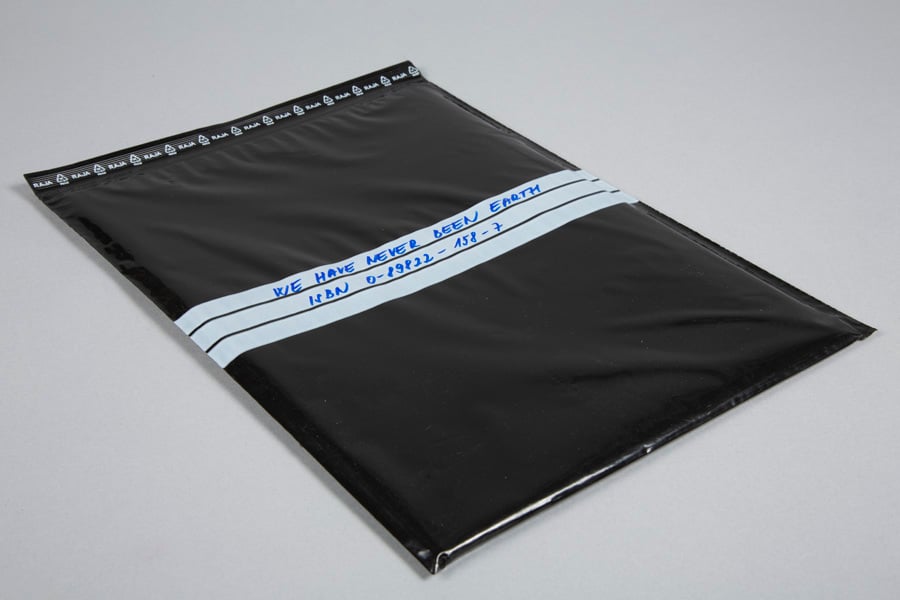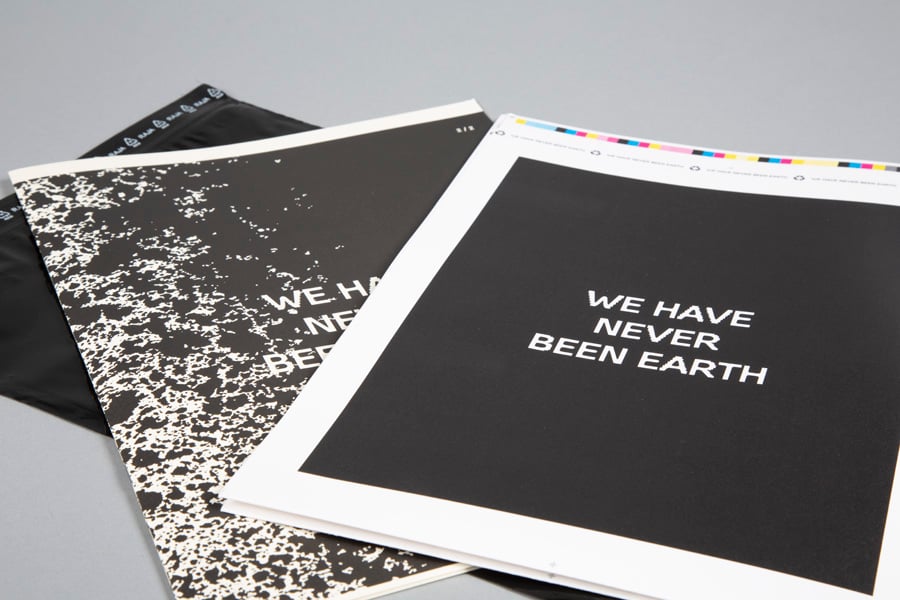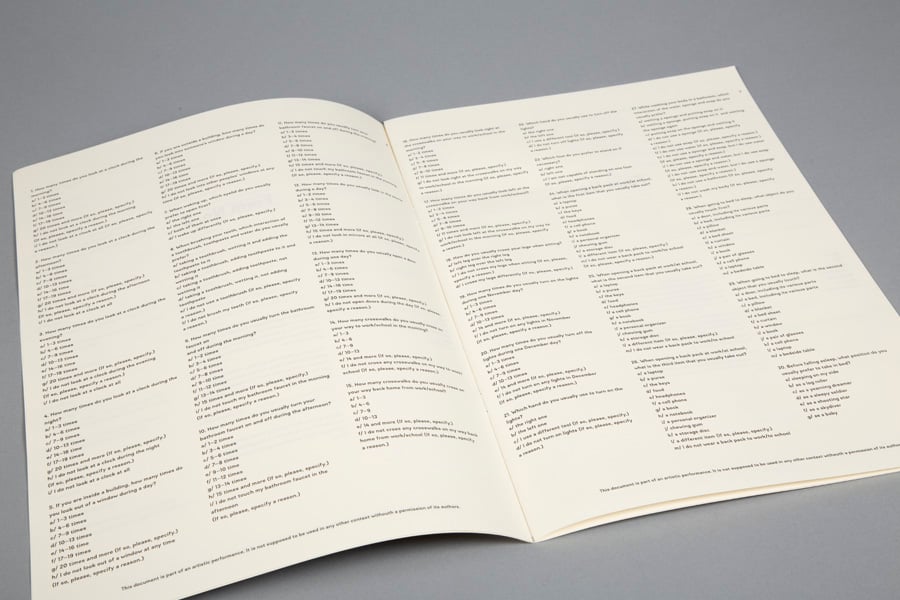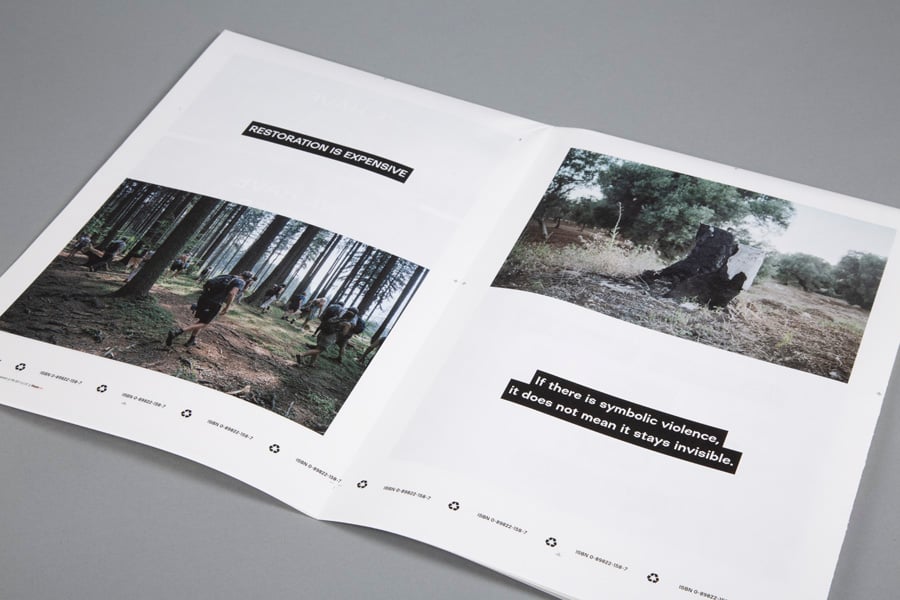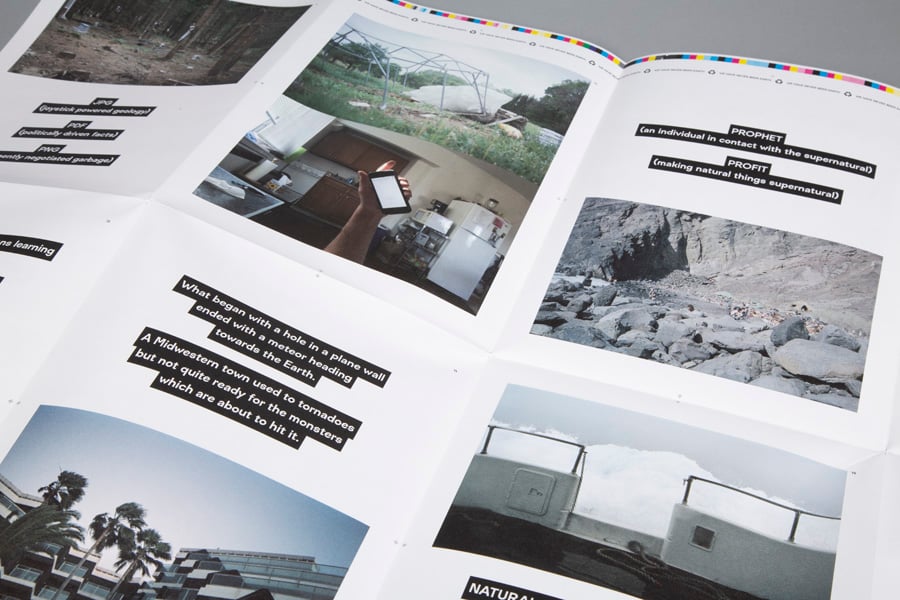 We Have Never Been Earth by Tomas Hruza and Andrea Pruchova
Part one of We Have Never Been Earth looks at the phenomenon of the Apocalypse from several points of view: images of natural disasters and the way they are presented in media and cinema, the question of a sustainable relationship between man and nature, the search for man's place on earth through mysticism and secret teachings, and the disappearance of human imagination caused by the excessive technology and bureaucratization of contemporary society.
Part two includes photographic and textual documentation of participatory performance reflecting the topic of bureaucracy.
2019, VSW Press, 16-page fold-out folio and 16-page booklet in plastic envelope, 9 x 12.5 inches, color and b/w, offset. Printed in the Czech Republic.