The Ground Deluxe Edition - Tate Shaw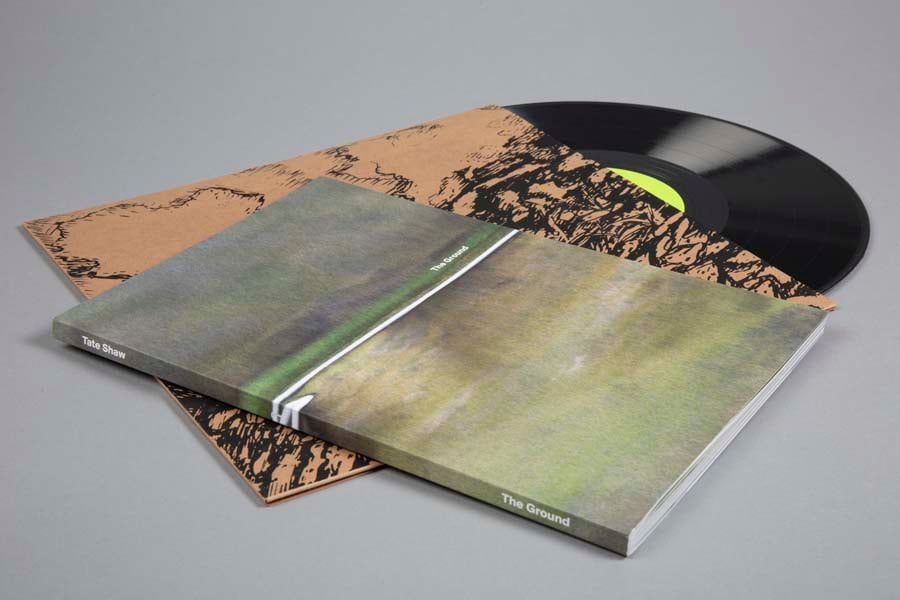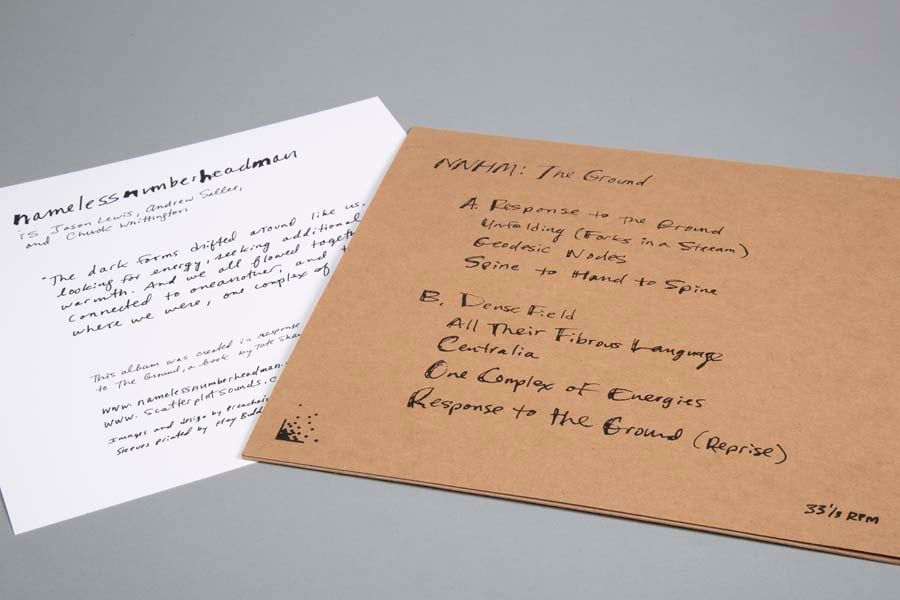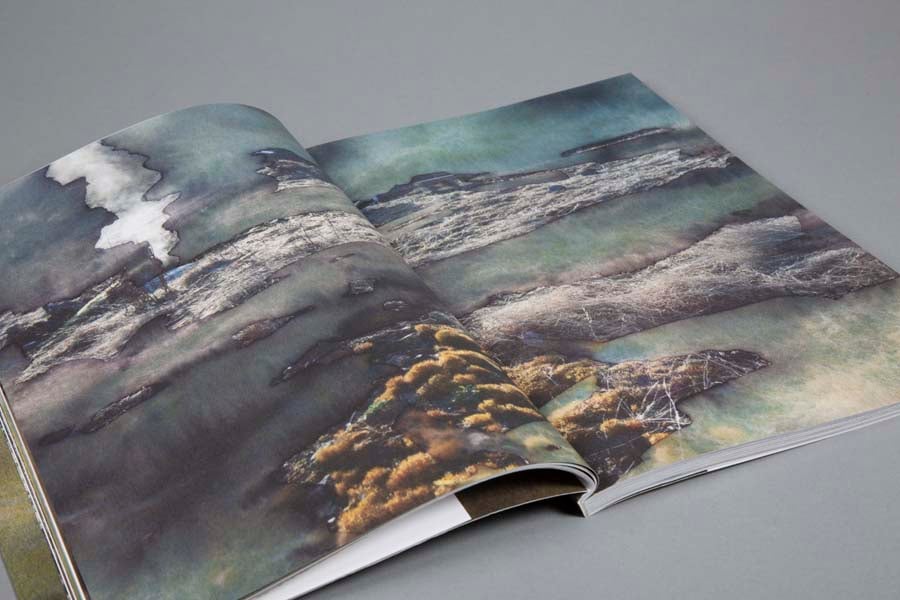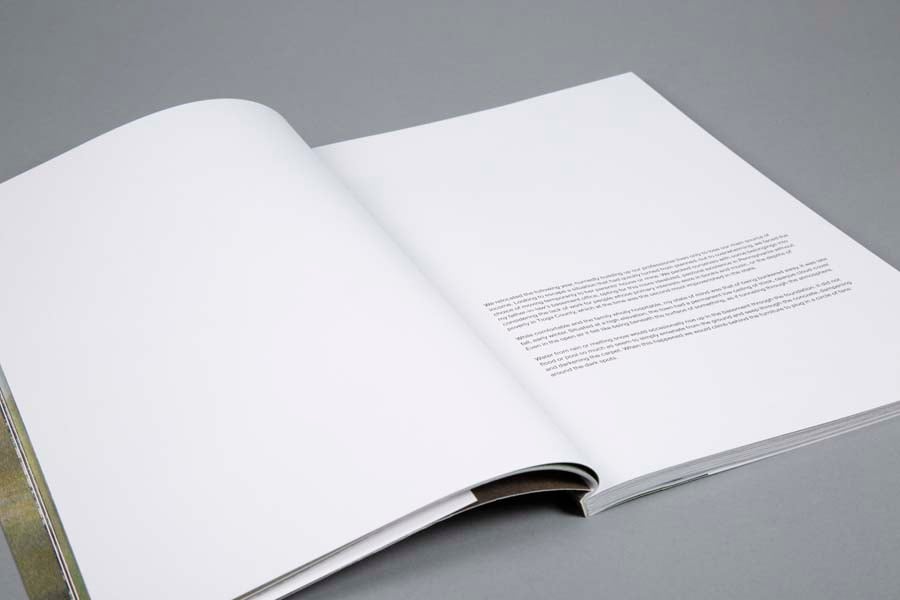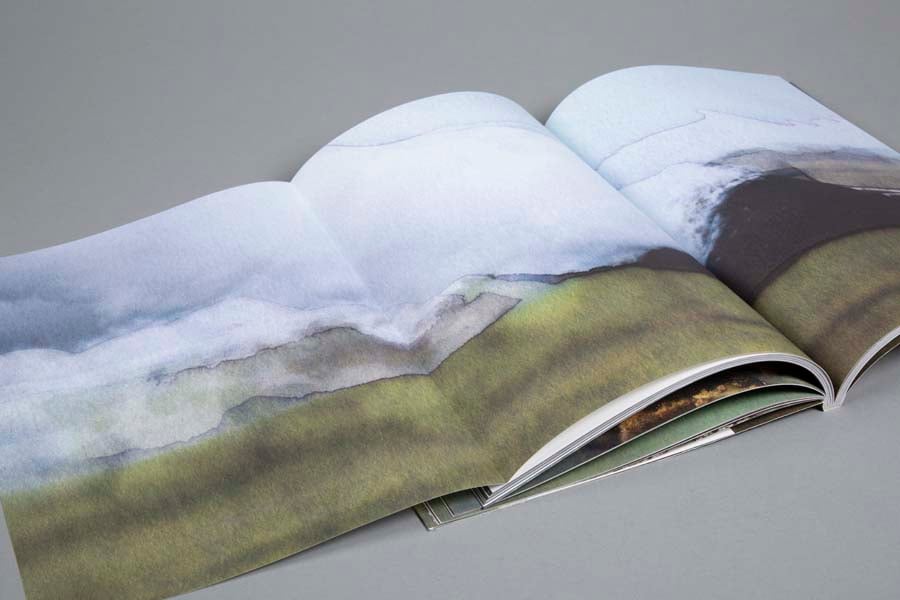 From the publisher:
"Tate Shaw's The Ground started with photographs made between 2010 and 2012 in a geothermal area of Iceland and at hydrofracking and former coal mining sites in Pennsylvania. The photographs were printed with an inkjet printer on heavy printmaking paper and then water was applied to wash out areas of the ink. The resulting images are interwoven with a personal essay where Tate recounts a period when he lived in a pastoral part of Pennsylvania now inundated by the natural gas industry. This essay book is about personal and historical failures to access the ground--both literally and metaphorically--as a source of energy and grasp its power."
Includes 12" LP. Ambient electronic recording with analog tape manipulation by the band namelessnumberheadman in response to the book The Ground. Jacket design by Tate Shaw and hand-screenprinted by Hey Buddy! in Rochester, NY. Limited edition of 200.
2013, Preacher's Biscuit Books, 124 pages with 2 gatefolds, 12 x 8 inches, full color, soft cover.